For the record...
I have changed templates three times since beginning this blog in January... THREE times...
Now how often do you change your underwear, Jeff?! (Now if you had said, you changed underwear as often as Janette changes templates, I'd have no hygenic concerns for you at all! ...)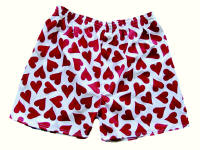 Also to put the record straight, Beth. Yes my computer was is broken. It is still not fixed...and no, this is not a fancy ploy to get a bunch of people to do my blogging for me (which by the way a big thanks to Teach, Janette, TJ, Beth, Sissy). And you will never get me to admit otherwise!! No matter how many awful memes you throw at me (yes, I am working on it!).
Anyone else want a link? Just send a trackback to this post (with a link to this post of course) and you'll get one. See? Easy! I love my inline trackbacks! :)

Posted by Jody at August 10, 2005 09:53 PM | TrackBack