NCAA: The "ACLU" of Collegiate Sports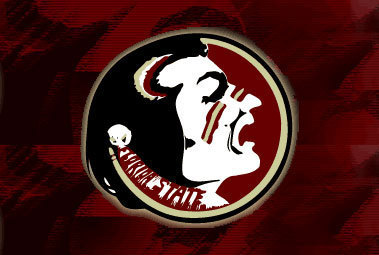 The ACLU NCAA has ruled that the Florida State Seminoles should be included in the ban of using "hostile" nicknames toward Native Americans, although apparently the NCAA did not ask the Seminoles if they were offended by the use of the nickname by FSU. The Florida tribe has always been supportive and appreciate the representation by the school. The Oklahoma tribe recently made comments that they neither condemned nor condoned the action and had voted down a measure 18-2 to condemn the use of such nicknames in July. The Oklahoma tribe, although sited by some in the NCAA as a factor in including the Seminoles in the ban claim that the NCAA has not attempted to communicate with the tribe.
Personally I think all bans are ridiculous. Orlando Sentinel's sports columnist, Mike Bianchi writes:
Now that the NCAA is in the business of legislating against "hostile and abusive" nicknames, let them not stop with American Indians.

Let all of us have our say before the NCAA Can of Worms Committee.

And so . . .


I am an animal lover and am offended by South Carolina's nickname of Gamecocks -- an obvious endorsement of the grotesque sport of cockfighting. For the NCAA to give its tacit approval to an activity in which proud and beautiful birds are bred for the purpose of mutilating and killing each other for human entertainment is appalling.


I am an advocate of gun control and I want the NCAA to explain why it allows Gettysburg College to use the nickname "Bullets." With nearly 30,000 gun-related deaths in America every year, isn't this the most "hostile and abusive" nickname of all?


I am a victim of Hurricane Charley and demand that the NCAA forbid Miami from ever again using its "Hurricanes" nickname. To extol the virtues of natural disasters that have caused devastation and death and cost our state billions of dollars is inexcusable.


I am an African-American and I am outraged by Ole Miss' nickname of Rebels, which is a clear glorification of the South's fight to preserve state rights and slavery in the Civil War.


I am a Christian woman and I am insulted by the plethora of satanic nicknames such as the Duke Blue Devils and Northwestern State Demons. For the NCAA to endorse the work of The Dark Prince himself -- the enemy of God and all of mankind -- is an assault on America as a Christian nation.


And the most ridiculous thing of all? The NCAA wasting everyone's time when they could be working on important things like student athletes getting a quality education and improving their graduation rates.

But no, let's focus on the important things...
Posted by Jody at August 14, 2005 08:53 AM | TrackBack