Katrina Relief Effort
I am participating in Blog Relief Day (September 1) to help those affected by Hurricane Katrina. My charity of choice is the American Red Cross. If you're a blogger and would like to join go to Truth Laid Bear's Hurricane Relief page to join.
If you are like me and just want to help in some way, consider donating to the Red Cross.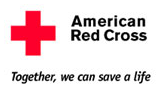 ht: Pirate's Cove
This post will stay on top for a while. Scroll down for new content.
Technorati tag: katrina
Posted by Jody at September 1, 2005 10:52 AM | TrackBack