September 21, 2005
Late but always great edition
Fistful of Fortnights, Sondra K, and Soldier's Angel Holly hosted a wonderful ball Tuesday... but we suspect our other hostess has been held hostage away from a computer in her new tropical paradise home. Oh, yes, the horror: Sunshine, beaches and too many luaus to be bothered to do things...like...blogging. ;)
But since it's always a great time to have another party...
I am proud to present:


Most of everything we do revolves around time. Time is wasted. Time is used. We're late. Early. There's never enough time. So what do the Cotillion girls say about time this week?
Some people are never on time. Like "el presidente" of Venezuela. Who Fausta from the Bad Hair Blog says is completely out of date when he says that the US is planning to invade Venezuela.
Hugo Chávez thinks the US is going to invade Venezuela any time now, but what he doesn't seem to realize is that he's been talking about a military training excercise from a quarter of a century ago.
Cassandra of Villainous Company makes a great point that waiting for everyone to agree only causes delay,delay,delay.
All notions of right and wrong, all questions of individual loyalty, conscience, or duty are subordinated to the value-neutral tyranny of Mass Agreement. It does not, after all, matter to what we all agree so long as we all do agree. The fact that we all agree (though this chimeric state has almost no chance of actually occurring) guarantees that we have done the Right Thing. How can it not be the right thing? After all, have we not all agreed that it is so?

Using your time wisely is always important. As Mary Katherine Ham can tell you. She admonishes Dianne Feinstein for not using her allotted time wisely when questioning John Roberts.
Dianne Feinstein does her darndest to look silly by spending most of her allotted time asking about toads and women jokes...Lesson to be learned: asking a Supreme Court nominee about a lawyer joke and a toad does not make one look like a formidable senator. Prospective Round 2 Question from Feinstein:

"So, Judge Roberts, let's go over this one more time. Because you will be taking a life appointment on this all-important bench, I simply must insist that you explain to me one more time--what is it that comes after "knock, knock" and what are the implications of that on Roe v. Wade?"
Another person who could learn to use their time more wisely, like in a mental institution is Cindy Sheehan. Beth from Yeah, Right, Whatever points out some of her more absurd statements regarding Katrina and the evacuation of New Orleans:
..."When I reflect on how the mother of the imbecile who is running our country said that the people who are in the Astrodome are happy to be there, it angers me beyond comparison. The people in LA who were displaced have nice, if modest homes that are perfectly fine. I wonder why the government made them leave at great expense and uproot families who have been living in their communities for generations." Perfectly fine? Those people who went to the Astrodome were happy to be there... they had NOTHING left in NOLA. Their homes are GONE.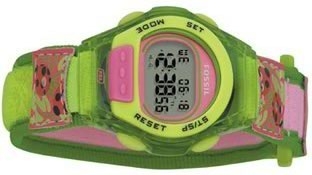 In the make sure to take the time to read these category:
Merri Musing takes on the case of the 21 year old and his "child" bride who is just 14 years old. They began their...um...relationship when she was just 12. As Merri states,"What lessons do we teach kids when we file a restraining order because we know that an adult and a child should not be having sex and then turn around and "bless" a marriage because the sex resulted in a pregnancy? Isn't our obligation as parents to teach our children right from wrong?"
Holly of Soldier's Angels offers a beautiful video tribute of 9/11.
I remember exactly what I was doing when I heard the news on September 11, and I remember watching the news as the horror unfolded. But that is not a good enough retrospective look. Yesterday, reading Michelle Malkin's post and the posts at the Mudville Gazette, the story hit me anew. And so I sat down to make a video, to ensure I never forget.

The Anchoress offers comfort and a tribute of the life of the ultimate mother, Mary.
But that is what a mother does. She reassures. She works for her family. She serves. She carries on and carries forward, doing the things that need to be done. Even if all the while, her heart is pierced with a sword of deep and lasting sorrow.
The American Princess gives us the latest information regarding the "Michael Newdow" pledge allegiance issue.
Michael Newdow, nutty plaintiff extraordinaire, acting as a lawyer for two California women (who apparently have their sights set on making certain that their children never hear "God" ever in their lives), has had a modicum of success in his never-ending question to get the Pledge of Allegiance the heck out of public schools. And the Federal District Court in California played right into their hands.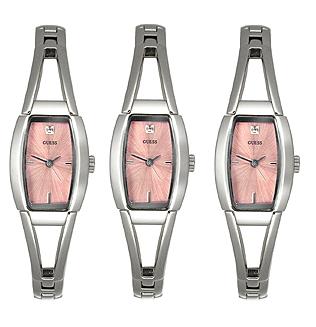 And finally time to face the music:
Zendo Deb of
TFS Magnum
says with the internet and the information out there about you, there is "nowhere to hide."
You cannot disappear anymore. This women moved away, changed her name and SSN, and was easy to find for $25. The online databases have every piece of information about you down to your habbits. (How do you think they detect credit card fraud?)

You cannot run from your troubles but must be prepared to face them.
The time to face is your problems is now.
Carol of The Gray Tie says there is no time to blame. Find out from her about personal responsibility and how the president hates white women...
President Bush most certainly did not come down here before I was widowed to make sure that I had everything arranged and in place, like wills and insurance and papers in order, and to help prepare me for the awful, chilling and unsettling, but inevitable fate that was awaiting me. Bush hates me and it's all his fault.
And now it is time for you to click on all of these links!
Better late than never...right? :)
---
Posted by Jody at 10:21 PM | Comments (1) | TrackBack
September 13, 2005
"Stronger than you think you are..."
Cotillion today and as always the women have something to say. And it's always worth reading.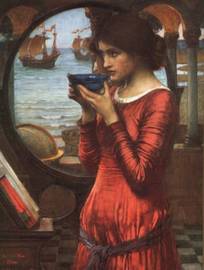 Posted by Jody at 10:40 PM | Comments (2) | TrackBack
September 06, 2005
Phenomenal Women
"Now you understand
Just why my head's not bowed.
I don't shout or jump about
Or have to talk real loud."
Cotillion hosts heroes, saints,divas and women. None exclusive, of course.
Posted by Jody at 11:23 PM | Comments (0) | TrackBack
August 30, 2005
"Because We Can"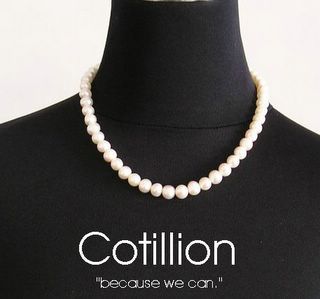 Cotillion was cancelled today. We were going to blame it on the rain...
But some people don't know when to quit, which is
so cool
in it's own right. So make sure to visit
The American Princess
today who decided to post it "all by herself" and did an absolutely phenomenal job.
And I think my very own guest blogger, William Teach has become the first MALE writer highlighted in a Cotillion blogger...see history in the making there, don't you just feel so proud?
(Great job, E.M...you rock!)
Posted by Jody at 08:32 AM | Comments (2) | TrackBack
August 25, 2005
The Cotillion Carnival 23AUG05

Teach pointed out that we had let the Cotillion Carnival pass by without Steal The Bandwagon's participation. Let's rectify that error.
This week the Carnival is hosted by:
The Women Are Back And They're In The Cotillion
Fast Cars And Hot Conservative Women
What Is It About Boots?
It's Cotillion Time...And I'm A Host
Be sure to check out the submissions by each lovely hostess.
Posted by Janette Stripling at 11:01 AM | Comments (0) | TrackBack
August 09, 2005
"Women all, Ladies, when appropiate"
Juliette of Baldilocks aptly describes Cotillion.
She along with her co-hosts Maxed-Out Mama, Darleen's Place and Small Dead Animals bring this week's edition of Cotillion to life.
Exquisite.
Posted by Jody at 01:56 PM | Comments (0) | TrackBack
August 02, 2005
So did anyone notice...
it's Cotillion time?
(Hehe. Thanks Teach and Janette!)
And seriously check out this week's Cotillion. Another fabulous job, ladies!
Posted by Jody at 04:00 PM | Comments (3) | TrackBack
The Cotillion Carnival
It's time for the Cotillion Carnival once again!
Hostessing duties this week fabulously performed by:
As usual the posts can also be found at the home of Cotillion.
[Cross posted at Common Sense Runs Wild]
UPDATE: Oops! It looks like Teach beat me to the send button. I'd delete my post but I'm trying to prove to Jody that I'm not the world's worst guest blogger. C'mon, it won't hurt you to click those links twice!

Posted by Janette Stripling at 03:26 PM | Comments (0) | TrackBack
It's Cotillion time!
Has everyone visited the Cotillion Ladies today? No? Why Not? Go. Now.
This weeks hosts are:
Portia Rediscovered (who has a photo of my favorite comic book babe, Rogue. Yummy!)
And, don't forget the Cotillion homepage.
Hot mama's all!
PS: MT was going wonky on me, ended up posting this 5 times, so if a trackback went nowhere, it's cause I deleted the posts. Bad MT! Where's my newspaper. First person to ask what's a newspaper will be judged to be a teenager. Then I will explain 8 tracks, 33's, and cassettes.
Posted by William Teach at 03:19 PM | Comments (0) | TrackBack
July 26, 2005
The Ladies of the Cotillion!
The Cotillion Babes (Jody's category, which I heartily agree with!) have their Tuesday, well, Cotillion going on. The four lovely ladies hosting the Cotillion today are:
Miss Sadie at Fistfull of Fortnights
Miss Beth at MY Vast Right Wing Conspiracy
Miss Claire at e-clair (Now Chocolate Covered!)
and Miss Denita at Who Tends the Fires
Go, read, enjoy.
Posted by William Teach at 03:28 PM | Comments (0) | TrackBack
July 19, 2005
Smile and pretend to care...
Gah. Yes. Internet is still down. I have narrowed the problem down to my DSL modem or my wireless card or my horrible awful disgusting computer who's only reason for NOT being in this morning's garbage is that I don't think my husband would be too terribly happy to replace it for me.
So. Please. Just bear with me.
I would like to think if I had consistent internet access I would be blogging up a storm of brilliant and creative posts, but we all know that no one is really missing much by my hiatus. And considering an awful stomach flu has stricken my family -- yes the baby too -- (never fun to have to hose down the car seat); I could pretty much guarantee non- blogging even if all my technical problems were resolved.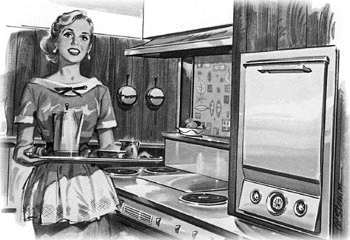 Oh. But do check out
Cotillion
. The girls (as always) have done a phenomenal job and deserve to be commended.
annika's journal
MY VRWC
Dr. Sanity
Girl on the Right
Posted by Jody at 05:46 PM | Comments (1) | TrackBack
July 12, 2005
If the shoe fits...
Yeah, we make these look very good. Our players today are Sisu who highlights her lovely warrior women. Villainous Company who lets the stars shine. And Feisty Repartee who dances the night away...
You, ladies, look beautiful tonight. As always please come to Cotillion for the afterparty. No. Autographs. Please.
Posted by Jody at 08:29 AM | Comments (1) | TrackBack
July 05, 2005
Never Grow Old Edition
You are only as young as you feel...
and we ladies of Cotillion feel quite young and alive. Here are some of our babes in action. Enjoy the show and please make sure to visit my fellow hostesses,
Little Miss Atilla
,
The Anchoress
and
Reasoned Audacity
. And of course the party can always be found at
Cotillion
.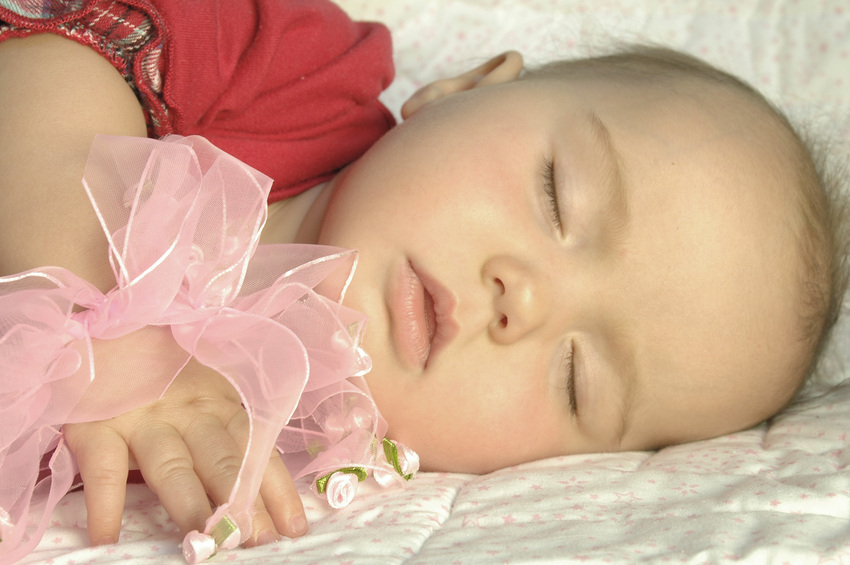 Kellipundit
explains why she blogs and her ambitions regarding blogging and that she does not eat
catfood
:
I'm fully involved with a real job... Oh well, maybe one day I can spend my forty hours a week coming up with derogatory snips while coloring within the lines. One can only hope. Isn't it funny how this one little hobby gets under the skin of so many? I've learned in my short 35 years on this planet that folks with this attitude towards others are simply insecure, petty people.
Little Miss Attila
tells why she respects
April Winchell
.
What I admire are comics who are able to come to terms with their pasts, and talented people who deal with their demons in the here-and-now.

Sure: it's good to share your talent with the world. But it's more important to be a human being.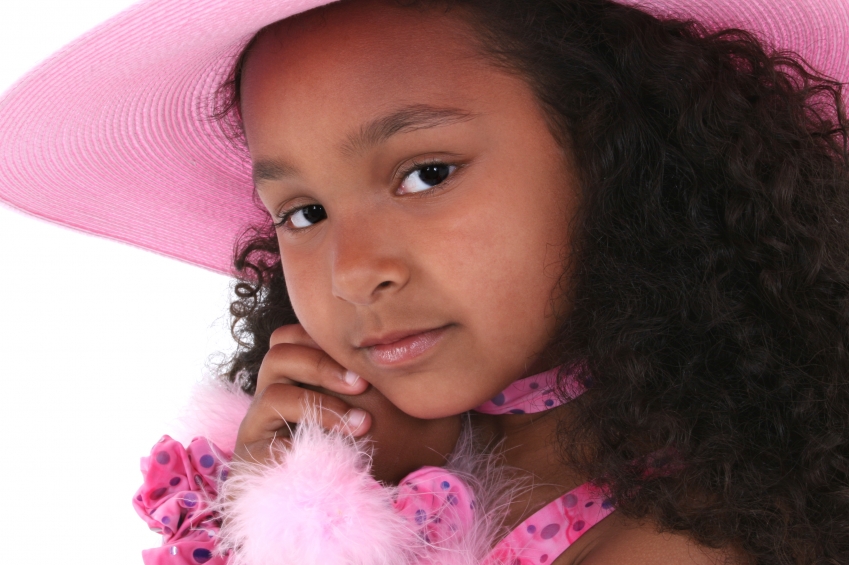 Proud Aunt "Mamamontezz" of
Mamamontezz's Mental Rompus Room
(say that three times fast!) brags about her nephew, Milblogger
Slaglerock
. Who can blame her? We're proud of him and he's not even related to us!
He made the promotion lists and will assume his new rank soon. Not soon enough, as far as I'm concerned, but perhaps that's because I have a vested interest in this particular sergeant.
Merri Musings
tell us
"What I did on Summer Vacation."
Sounds like she had a great time and apparently her husband is "lucky" to have such cheap date:
We stayed at a little resort that had cabins right on the lake. We had a bar right across the cove that we floated our boat over to a couple of times. They had these amazing drinks called Rum Runners. Let's just say I am a cheap date while drinking those things.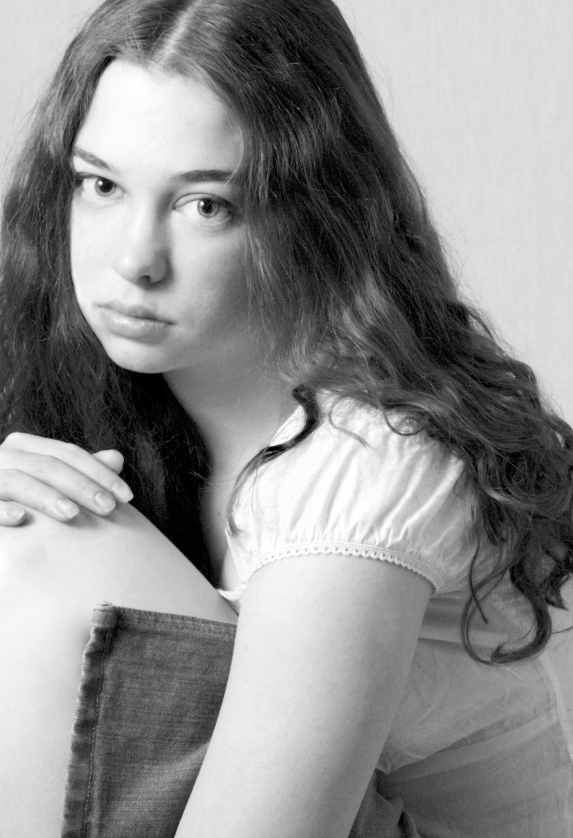 Beth from
My Vast Right Wing Conspiracy
writes about her "
meeting of the minds
" with
Gun Toting Liberal
. Now, I don't think we'll have to worry about these two "converting" each other to the other sides but we do have to worry if they join forces and plot against the blogosphere. We can only hope that they use their power for good instead of evil.
Stacy, Not a Desperate Housewife, talks about 72 virgins.

It was being reported that part of the motivation for the hijackers was the prospect of these virgins. I looked at my husband and said "Why would a man want 72 virgins? They don't know how to please a man. I can guarantee you that an experienced woman would please a man much more than 72 virgins." He laughed for quite a while and said that I was right.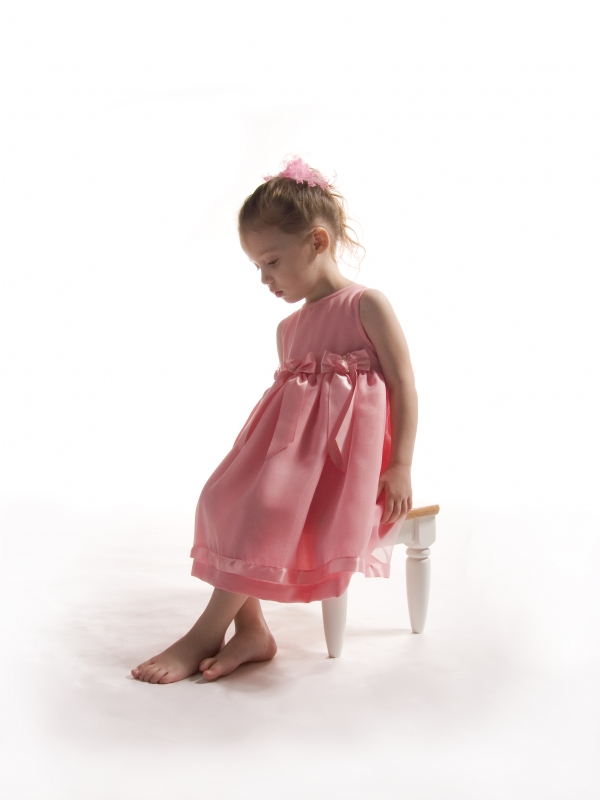 Emily Beal of Portia Rediscovered sends us on an historical "Road Trip":

Not only is is worthwhile and completely necessary to recognize past achievements, it's also important to note that they are, in fact, dead. Meaning, the same will be of us someday too, hopefully later than sooner. While many great inventors and thinkers made quite a bit of money from their invention, it was their invention that lasted through the ages, not their money or lifestyle. The same, again, is true of us. What we do, who we are, who we impact will be the lasting effect on the world, not what house we had or how much money we made.
Charmaine Yoest of
Reasoned Audacity
seeks to give
Payton
a new home. Maybe this child is destined to become part of your family?
Payton is a cute, African American boy with black hair and brown eyes born in 1991. He is described as being quiet until he gets to know you. He likes competition when playing in a group. Payton enjoys drawing, playing football, kickball and is learning to play the guitar.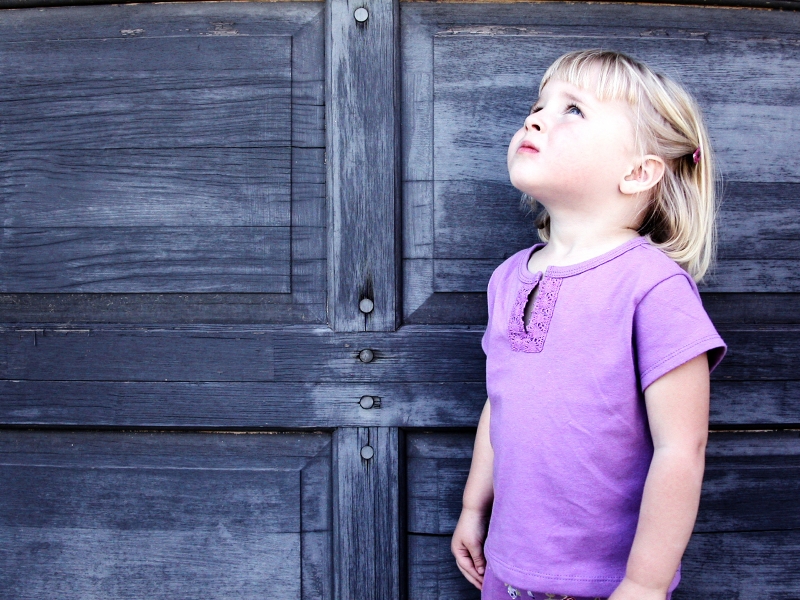 Right Thinking Girl
tells us the story of Sean in
Independence Day
, a stunning, moving piece of one man's September 11th experience.
You will read it and it will always remain with you.
"Okay," Sean replied. What do you say to that? When you start the day out with your wife and your 300 best friends, and suddenly you have ten people alive. What can you say?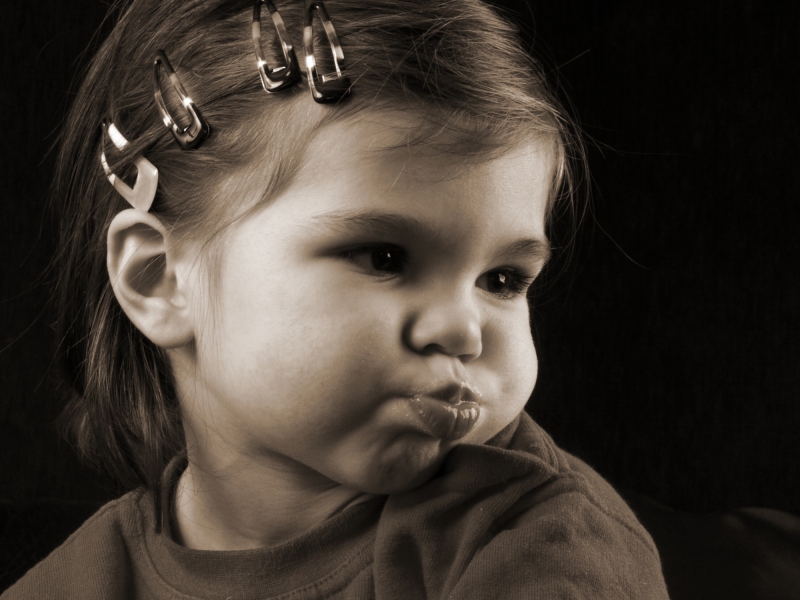 Sondra K "reveals" the
real reasons
why she blogs... Strong language and brutal honesty warning.
Maxed Out Mama's Independence Day post is like all of her other posts: Absolutely brilliant.
Don't stint on the fireworks - we have a right to celebrate. But don't forget that what we're celebrating is not just the nation of today, but independence, i.e. the right of self-determination gained by armed struggle for those thirteen states by force of arms. The tree of liberty may have sprouted from and is still being watered now by the blood of patriots (See the Cotillion for a celebration of milbloggers) , but the tree of liberty looked to most the world then like a pretty anemic sapling. Self-determination was all we got.
Yes, this is
Cotillion
. A bit immature, a little bratty, awfully cute, totally endearing and always in need of presents.
Who wouldn't want to be us?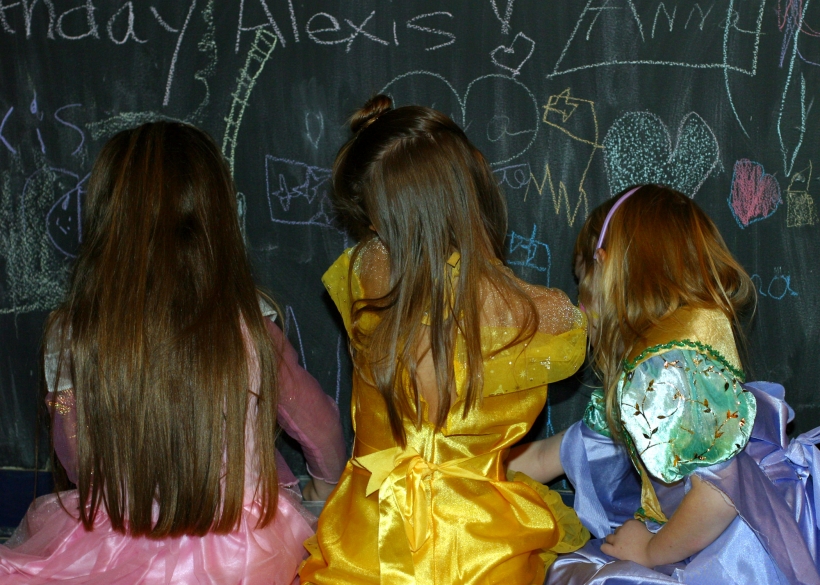 Posted by Jody at 03:50 PM | Comments (0) | TrackBack
July 03, 2005
Debutantes in Boots?
Debutantes in Boots? What's that? It is every female who serves her country or every wife who lives the wild life of a military wife. They are tough and disciplined. They do their jobs well. They don't always take no for an answer and they are too stubborn to give up. But they are also women. Women who shine and love and care. They are elegant but they will kick your butt if they need to.
Want to meet some of them?
I thought so. Here on 4th of July, along with the
July 4th Gala
at
Cotillion
, we're honoring some of our female milbloggers. Here they are:
Click here to read an interview with Juliette from Baldilocks!
"Early on, most boys learn to co-operate in teams geared toward a stated goal. Most girls do not and when they become women and join some aspect of the workforce, it shows. Think of all the stupid games that are played in offices dominated by women. It's because many of us were never taught how to work together or that, sometimes, the goals of the organization to which we belong are more important than our desires and our egos."

Click here to read an interview from Kami Erickson of Risawn.
"Be prepared to make some sacrifices, whether you be a man or a woman. The military is not an easy lifestyle, and it is very much a lifestyle. Unfortunately, as a woman you are already on a lower rung in the ladder then your male counterparts, so you have that to overcome, but if you can, you will be respected that much more for it."
Posted by Jody at 11:34 PM | Comments (0) | TrackBack