August 25, 2005
The truth hurts...
...Get over it!
A woman filed a complaint against Dr. Terry Bennett in New Hampshire because he diagnosed her as obese...
"I told a fat woman she was obese," Bennett says. "I tried to get her attention. I told her, 'You need to get on a program, join a group of like-minded people and peel off the weight that is going to kill you.'"
Dr. Bennet's diagnosis apparently hurt this woman's feelings. Great. The worst part of this entire thing is the fact this complaint hasn't already been thrown out.
You go to a doctor for your health. You receive a diagnosis and then you choose to accept the diagnosis or get a second opinion. If the doctor does not have a good bedside manner or does not fit your personality, then go to another doctor; don't submit a complaint to the state saying that the doctor hurt your feelings!
Should doctor's now have to worry about giving good solid medical advice because they might hurt a patient's feelings?
Apparently so... I guess this lady should've seen if Richard Simmons was available to make her feel better about her rolls of fat instead of a real medical professional trying to help her to feel better.
Update: Jo from Jo's Cafe says that this woman needs to go eat a carrot...love it!
Posted by Jody at 04:43 PM | Comments (6) | TrackBack
August 14, 2005
NCAA: The "ACLU" of Collegiate Sports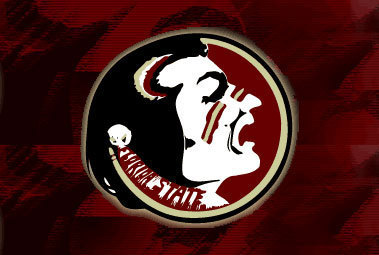 The ACLU NCAA has ruled that the Florida State Seminoles should be included in the ban of using "hostile" nicknames toward Native Americans, although apparently the NCAA did not ask the Seminoles if they were offended by the use of the nickname by FSU. The Florida tribe has always been supportive and appreciate the representation by the school. The Oklahoma tribe recently made comments that they neither condemned nor condoned the action and had voted down a measure 18-2 to condemn the use of such nicknames in July. The Oklahoma tribe, although sited by some in the NCAA as a factor in including the Seminoles in the ban claim that the NCAA has not attempted to communicate with the tribe.
Personally I think all bans are ridiculous. Orlando Sentinel's sports columnist, Mike Bianchi writes:
Now that the NCAA is in the business of legislating against "hostile and abusive" nicknames, let them not stop with American Indians.

Let all of us have our say before the NCAA Can of Worms Committee.

And so . . .


I am an animal lover and am offended by South Carolina's nickname of Gamecocks -- an obvious endorsement of the grotesque sport of cockfighting. For the NCAA to give its tacit approval to an activity in which proud and beautiful birds are bred for the purpose of mutilating and killing each other for human entertainment is appalling.


I am an advocate of gun control and I want the NCAA to explain why it allows Gettysburg College to use the nickname "Bullets." With nearly 30,000 gun-related deaths in America every year, isn't this the most "hostile and abusive" nickname of all?


I am a victim of Hurricane Charley and demand that the NCAA forbid Miami from ever again using its "Hurricanes" nickname. To extol the virtues of natural disasters that have caused devastation and death and cost our state billions of dollars is inexcusable.


I am an African-American and I am outraged by Ole Miss' nickname of Rebels, which is a clear glorification of the South's fight to preserve state rights and slavery in the Civil War.


I am a Christian woman and I am insulted by the plethora of satanic nicknames such as the Duke Blue Devils and Northwestern State Demons. For the NCAA to endorse the work of The Dark Prince himself -- the enemy of God and all of mankind -- is an assault on America as a Christian nation.


And the most ridiculous thing of all? The NCAA wasting everyone's time when they could be working on important things like student athletes getting a quality education and improving their graduation rates.

But no, let's focus on the important things...
Posted by Jody at 08:53 AM | Comments (8) | TrackBack
July 29, 2005
How Many Times Must This Occur?
Folks, when is the government, the Courts, and the Left, going to get it so this is minimized (there will always be bad people in the world) or stopped?
DURHAM, N.C. -- A registered sex offender has been arrested and charged with sexual assaults involving two teenage girls.

Santiago Bonee Elliott, 32, of Davinci Street in Durham, has been charged with two counts of taking indecent liberties with a child and two counts of statutory rape. He is in Durham County Jail under a $150,000 bond.

Elliott was convicted in 1991 of taking indecent liberties with a minor and first-degree sexual offense.
How many times a week are we hearing these stories? Heck, one a year is too many. It is 14 years since he was convicted last. Now he is out and doing it again. Did I mention the rest?
Elliott was first arrested on June 17 after officers stopped a car for a traffic violation on Holloway Street. When officers approached the car, they found marijuana and drug paraphernalia inside the vehicle, the police department said in a statement.

Investigators said that the officers also noticed that Elliott's pants were undone and that there was a 13-year-old girl in the back seat. Elliott was charged with one count of taking indecent liberties with a child and one count of statutory rape in that case.

This week, investigators charged Elliott in connection with a 2004 case involving a 14-year-old girl.
So, he is a convicted sex offender and under investigation for an offense from last year. What the HELL was he doing on the street? The Durham PD have some explaining to do.
Want more?
Michael Wayne Goldston already had a record of violent crime when Durham police jailed him last summer on his most serious charge yet: murder.

In March, nine months later, a man was walking on Gunter Street when he was attacked and robbed. One of the suspects was Michael Goldston. Police took him back to jail.

In April, investigators raided a house on Gunter Street and found crack cocaine. Police took Michael Goldston back to jail.

This month, a probation officer reported that his client didn't show up. Police took Michael Goldston back to jail.

That's where Goldston is today, unable to make $500,000 bail on his probation violation charges. Still, after being charged with murder in June 2004, Goldston, 23, has gotten out of jail three times, only to return on charges he has accumulated since then.
Ok, so I switched crimes a bit. I think this illustrates a system that is not working. Notice, same town. If they care so little for murder, what chance is there to protect kids from pedophiles?
Posted by William Teach at 08:03 PM | Comments (8) | TrackBack
Value the Individual?
Just a quick thought (which I darn near posted by accident on Little Miss Attila's site, which I had guest blogged on way back). How did the Democratic Party become the party of abortion, the party that demeans Christian religion, the party that is weak on defense and security, the party that supports gay marriage, the party that supports the rights of illegal aliens and criminals, and the party of hate?
Tell me I am wrong, but I have come to the conclusion that the Democratic Party puts the individual over the group, whether that group be the family, the community, or the Country. It is all about the individual to them, no matter what harm that does to the group. Now, do not misunderstand me, individual Rights are important. But the Dems have put the Rights of the Individual above any and all rights of the group. Half the time, it seems as if the Dems have forgotten that groups have Rights, too. If one person doesn't like the Pledge of Allegience being spoken in a school, but the rest like it, whose side do you think the Left takes? It is rather sad, and the Democratic stance destroys the group, from the family, to the Church, to the town, to the Country.
Are we really better as an individual when the group is fragmented and destroyed? Man is a social animal, who depends on bonds to others. All this "me, me, me" severs those bonds, weakening the whole. The Dems have come a long way from "Ask not what your Country can do for you, but what you can do for your Country."
Posted by William Teach at 08:56 AM | Comments (5) | TrackBack