August 11, 2005
A warning, ladies
I received an email today from a friend to pass on. It might be complete BS, but, I thought I would share it with y'all, in case it isn't:
Dear Friends:
I know not all of you are women that I am sending this to, but am hoping you will share this with your wives, daughters, mothers, sisters, etc. Our world seems to be getting crazier by the day. Pipe bombs in mailboxes and sickos in parking lots with perfume. Be careful. I was approached yesterday afternoon around 5:30 PM in the Walmart parking by two males asking what kind of perfume I was wearing.
Then they asked if I'd like to sample some fabulous scent they were willing to sell me at a very reasonable rate. I probably would have agreed had I not received an e-mail warning of a "Wanna smell this neat perfume?" scam.
The men continued to stand between parked cars, I guess to wait for someone else to hit on. I stopped a lady going towards them, pointing at them and told her about how I was sent an e-mail at work about someone walking up to you at the malls or in parking lots and asking you to SNIFF PERFUME that they are selling at a cheap price.
THIS IS NOT PERFUME...IT IS ETHER!
When you sniff it, you'll pass out. They'll take your wallet, your valuables and heaven k knows what else.
If it were not for this e-mail, I probably would have sniffed the 'perfume' but thanks to the generosity of an e-mailing friend, I was spared whatever might have happened to me.
I wanted to do the same for you.
PLEASE PASS THIS ALONG TO ALL YOUR WOMEN FRIENDS AND PLEASE BE ALERT AND BE AWARE. IF YOU ARE A MAN AND RECEIVE THIS, PASS IT ON TO YOUR WOMEN FRIENDS.
It's better to be safe then sorry. There are some sick people in this world. You wonderful ladies take care.

Posted by William Teach at 12:28 PM | Comments (11) | TrackBack
August 10, 2005
For the record...
I have changed templates three times since beginning this blog in January... THREE times...
Now how often do you change your underwear, Jeff?! (Now if you had said, you changed underwear as often as Janette changes templates, I'd have no hygenic concerns for you at all! ...)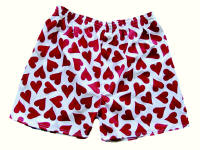 Also to put the record straight, Beth. Yes my computer was is broken. It is still not fixed...and no, this is not a fancy ploy to get a bunch of people to do my blogging for me (which by the way a big thanks to Teach, Janette, TJ, Beth, Sissy). And you will never get me to admit otherwise!! No matter how many awful memes you throw at me (yes, I am working on it!).
Anyone else want a link? Just send a trackback to this post (with a link to this post of course) and you'll get one. See? Easy! I love my inline trackbacks! :)

Posted by Jody at 09:53 PM | Comments (6) | TrackBack
July 19, 2005
Blog survey
OK, I know I'm lazy and doing cross-posting instead of new stuff right now; I've got the same blog apathy disorder that Janette has. ;-) So here's another cross-post for ya! Wheeee!
Here's a survey for you, that won't tell you what kind of tree you are!
Jack Lewis.net has a survey up:

The ultimate purpose of this survey is to analyze the difference between those who have well read or growing blogs and those who don't, but want to. There is a lot of advice about how to blog successfully, but so far I haven't really seen any thorough analysis of the blogging habits of the various bloggers. The more bloggers who participate, the more accurate the survey will be so encourage others to fill out the survey.
So go on, give the guy
a few minutes
of your time. I'm interested in the results, aren't you?
And if you like these kind of things, I've found another one that's right up my alley--Neuropolitics.org has one measuring brain dominance with political views. I loooooove political psychology stuff. Yes, I am a total geek. More research results from them HERE. If I weren't so lazy, I'd go back to school for this kind of thing; I'm determined to find out the cure for leftist politics, beyond the Cluebat™ (although I really think Thorazine or at least Prozac would do the trick--heeheee). ;)
Posted by Beth at 10:42 PM | Comments (0) | TrackBack
July 13, 2005
Linky Love Wednesday!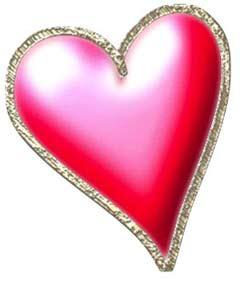 Just a few links that you should check out:
Got Rove? The liberals think they do. But Tran Sient says no (an excellent post on this subject). So does Wizbang.
Michelle Malkin "Meets the Bloggers" in a great interview done by Stacy, Nettie, Darlene and Jeff H.
Ogre has some information about "The Alliance" in case you don't know about it. Maybe I will even join!

I will update the links today with anything interesting or fun. Yes, I have now suscribed to the lazy blogger's "how to post without having to think or write anything substantial"...isn't it fun?
Oh and I can't forget some linky love for my favorite linky lovin' blogs:
NIF and basil and of course Glenn Reynolds...ok, well maybe not that Glenn(like he needs my link!) hehe...
They take linky love to a whole new level. And who's heart doesn't skip a beat when they see a little linky lovin' from TJ or basil? What they do is not "lazy blogging", it is an art. And a great service to us lazy blog readers.
Oh and I now have the nifty trackbacks that show up right on the main post of the blog, so if you're so inclined, go ahead and trackback to this post to add yourself to my linky love (you MUST include a link to this post!)...and yeah, I know...no one will do this...
Posted by Jody at 08:40 AM | Comments (5) | TrackBack