Linky Love Wednesday!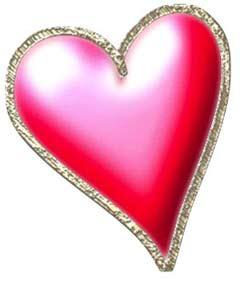 Just a few links that you should check out:
Got Rove? The liberals think they do. But Tran Sient says no (an excellent post on this subject). So does Wizbang.
Michelle Malkin "Meets the Bloggers" in a great interview done by Stacy, Nettie, Darlene and Jeff H.
Ogre has some information about "The Alliance" in case you don't know about it. Maybe I will even join!

I will update the links today with anything interesting or fun. Yes, I have now suscribed to the lazy blogger's "how to post without having to think or write anything substantial"...isn't it fun?
Oh and I can't forget some linky love for my favorite linky lovin' blogs:
NIF and basil and of course Glenn Reynolds...ok, well maybe not that Glenn(like he needs my link!) hehe...
They take linky love to a whole new level. And who's heart doesn't skip a beat when they see a little linky lovin' from TJ or basil? What they do is not "lazy blogging", it is an art. And a great service to us lazy blog readers.
Oh and I now have the nifty trackbacks that show up right on the main post of the blog, so if you're so inclined, go ahead and trackback to this post to add yourself to my linky love (you MUST include a link to this post!)...and yeah, I know...no one will do this...
Posted by Jody at July 13, 2005 08:40 AM | TrackBack