August 29, 2005
yeah i'm back
No more guest bloggers to keep this blog running and maintaining the quality...and at times exceeding the quality...of this blog. I'm not promising anything great...never have, but I promise a little bit of sincerity, maybe a slight snark here or there and maybe if you're lucky, something interesting to read.
Anyone still willing to read?
Signed,
The bad, lazy, totally creatively drained,blogger who is ready to start blogging again, if it kills her.
Posted by Jody at 10:20 PM | Comments (4) | TrackBack
August 28, 2005
Top Ten Lists
Top Ten Rejected New Attractions At Universal Orlando
10. The "Green Eggs And Hannibal" Snack Bar

9. New Rollercoaster: Spinning Tiger -- Hurling Dragon

8. Poon Lagoon

7. Strom Thurmonator 3-D

6. The Jurrassic Pork Cafeteria

5. How The Grinch Stole Stuff Out Of Your Hotel Room While You Were In The Park

4. A Day In The Park With Barney Frank.

3. Men In Black Thongs

2. The Cat In The Hat Meets The Chick In The Tube Top

And the Number One Rejected New Universal Ride...

Titty Twister
The Top Ten Things Men Understand About Women
1.
2.
3.
4.
5.
6.
7.
8.
9.
And the number one thing that men understand about women
<crickets>
Yeah, yeah, I had some real good historical info on hurricanes, comparing Katrina to them, and, forgot to hit the "post" button. Oops.
Posted by William Teach at 04:48 PM | Comments (3) | TrackBack
August 27, 2005
Aaarrrrr, a Pirate's namin'
Ye know, that Jody wench be needin' a Piratical name for International Talk Like a Pirate Day, on the 19th o' September. Ogre be finding a perfect way to make sure lass Jody is ready to go.
Get your own name at Fidus.
Aaarrr, that be perfect fer her, eh? Now, ye shall all go get thy Piratical names. Do we have an accord?
It is up to Cap'n Flint to pick the name o' her ship here.
Posted by William Teach at 08:48 PM | Comments (3) | TrackBack
August 25, 2005
Damn Commie Hurricane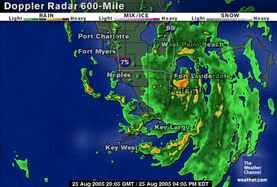 Yup, Hurricane Katrina is looking to put her commie stamp on Florida, starting with south Florida. From what my sources say, she is after those rabid right wingers, Jody and Janette, Florida Cracker, and other notorious right wing zealots.

Right now, via the Weather Channel: Katrina freshly upgraded to a hurricane is currently centered about 25 miles east-northeast of Fort Lauderdale, Florida with maximum sustained winds at 75 mph. It is moving slowly to the west at about 6 mph.
After that, Comrade Katrina may well take a shot at other Right Wing Nuts, such as basil and Back Country Conservative. A swing a bit to the west might let her come see Miss Beth.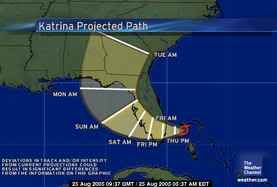 See! It's a vast Left Wing Conspiracy!!!!
Friday Update: looks like Katrina might be affecting Beth more then expected by Monday. Sorry, Beth.

PS: If your name is Katrina and you are reading this, it's a joke. Comrade ;)
Posted by William Teach at 05:08 PM | Comments (6) | TrackBack
August 24, 2005
Mu.Nu is back!!!
Now you might not have noticed my blog being gone but I'm sure you noticed some of the fabulous Mu.Nu blogs being down for a bit...well Pixy Misa (aka. the genius) has fixed us up real nice and we're back! Yay!
Others may have experienced a real blogging withdrawl -- the awful intense feeling that no one could access your site and that you could not give all your dear wonderful readers a post worth reading; some might have not noticed their blog was down until this morning when she received an email from basil offering to help out by posting an alternate link to your site... um... but I won't tell you which group that I was in...
Thanks to basil and beth for graciously offering their help to all the wonderful munuvians out there(I love being a munuvian by the way...our lunch table is always where all the cool kids sit...) but honestly I wouldn't go back to my "emergency" back-up blogger site if you threatened to gouge my eyes out and stick them up my nostrils... but that's just me.
Posted by Jody at 03:59 PM | Comments (2) | TrackBack
August 16, 2005
Owning A Dog
This has to be the most precious thing about dogs I have ever seen. Check it out.
FYI: not work friendly, as Jeff pointed out, and I found out at work.
Posted by William Teach at 11:09 AM | Comments (4) | TrackBack
August 12, 2005
Guest Blogging
While I cannot compare to Shamu, I can :
a) direct you to trackback parties :
OTB, TMG, Basil
b) scare you :
(H51N) spreading throughout Asia ... in birds, mostly
c) give you hope :
AIDS curable? ... "standard ARV + valproic" showing promise!
d) take all your money :
Oil briefly tops $67 ... Dow plummets
e) save you some money :
100GB IDE (UDMA) HDD for $30
f) get you some religion:
Some thoughts on how Christians should respond to Islamofascism
or, when all else fails -
g) shamelessly pimp my blog :
NIF ... for all of the above, plus bonus content!
(Hey - I suck at guest blogging, deal)
Posted by trejrco at 10:26 PM | Comments (3) | TrackBack
August 09, 2005
Something is different...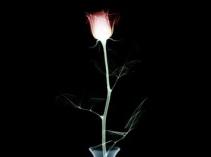 What do you think?
Special thanks to Tammy for the wonderful new design.
Posted by Jody at 02:10 PM | Comments (11) | TrackBack
August 08, 2005
Jody?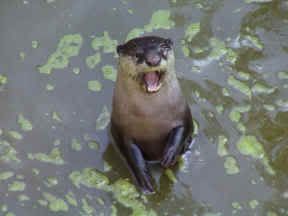 Maybe she's down there?
Don't see her. Is she in the water?

Nope. Hmm, where is she?

Update from Jody: shhh! I am here, but my computer is being held hostage... I think my husband orchestrated the "friend" to fix it as a clever guise to make me stop blogging and to pay attention to him...and to maybe watch the dishes and do some laundry... But if I type quietly I can sneak on his "business only" computer...SHHH! I hear someone...
Posted by William Teach at 05:54 PM | Comments (6) | TrackBack
August 04, 2005
Just one more thing...
I wasn't going to say anything more because what I said here was enough. But since Lashawn is still saying things about it here and here, I thought, why not? I stand by my remarks and I am truly sorry for you if they seemed "way harsh and uncalled for" but they're true. And just like everyone else has a right to their opinion, I have the right to mine.
I certainly did not expect the overwhelming sentiment of support when I wrote this post refuting Lashawn's statements regarding women generally not having the sensibilities to lead the country or her "I don't care what you think but obviously you do" mantra. Neither did I expect any linkage or traffic increase just because I had put a few sentences together. And I definitely did not expect the petty venemous reaction from Lashawn because I disagreed with her. I expected better, but I guess that just means I was a little disappointed. I know better now.
Yes, in case you are wondering, I am the blog she is ominously referring to in her "update" of this post (and actually I guess I am one of the naysayers she is referring to in the other update on her post). And yes I was the catalyst to this "woe is me, they're picking on me" post as well. Which is fine.
But really, because I'd hate for her to worry about the "links" I'm giving her that will cause her to rise in her blessed ecosystem, I am now using basil's tried and true method of link directing. Click on every single link in this post and you'll go to where I am directing you to, but for those Lashawn links...the "credit" in the ecosystem will go to basil, who is brilliant.
Oh and don't go anywhere just yet, until you read this from Cake Eater Chronicles who is also brilliant.
And look around my blog, there are a lot of links and comments to people who agree with me that women are capable and willing to be leaders. I'm sure there are people out there who disagree with me too, and as always, you are more than welcome to comment and trackback to anything you take issue with. I don't mind that one bit.
And as always, comments are open.
Posted by Jody at 05:16 PM | Comments (11) | TrackBack
August 03, 2005
First Dog Cloned
Scientists for the first time have cloned a dog. But don't count on a better world populated by identical and resourceful Lassies just yet.

That's because the dog duplicated by
South Korea's cloning pioneer, Hwang Woo-suk, is an Afghan hound, a resplendent supermodel in a world of mutts, but ranked by dog trainers as the least companionable and most indifferent among the hundreds of canine breeds.
There is a really bad joke floating through the cosmosphere over this, but I'm not going to make it. Just going to get some cole slaw.
Posted by William Teach at 02:09 PM | Comments (1) | TrackBack
July 31, 2005
Sorta Blogless Sunday Pinup
Happy Sunday! One for the lovely ladies. Jody's blog, after all.
Posted by William Teach at 10:28 AM | Comments (1) | TrackBack
July 29, 2005
why yes...
My computer is still a piece of crap and no, I still do not have consistent internet access... So rumors of my return were greatly exaggerated. ;)
Posted by Jody at 05:18 PM | Comments (1) | TrackBack
July 19, 2005
Smile and pretend to care...
Gah. Yes. Internet is still down. I have narrowed the problem down to my DSL modem or my wireless card or my horrible awful disgusting computer who's only reason for NOT being in this morning's garbage is that I don't think my husband would be too terribly happy to replace it for me.
So. Please. Just bear with me.
I would like to think if I had consistent internet access I would be blogging up a storm of brilliant and creative posts, but we all know that no one is really missing much by my hiatus. And considering an awful stomach flu has stricken my family -- yes the baby too -- (never fun to have to hose down the car seat); I could pretty much guarantee non- blogging even if all my technical problems were resolved.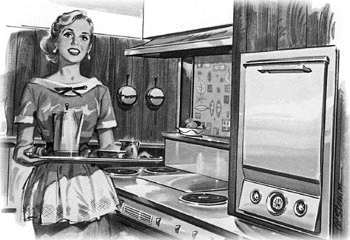 Oh. But do check out
Cotillion
. The girls (as always) have done a phenomenal job and deserve to be commended.
annika's journal
MY VRWC
Dr. Sanity
Girl on the Right
Posted by Jody at 05:46 PM | Comments (1) | TrackBack
July 16, 2005
This Is Blogapathy . . . She's Making Her Rounds Through The Blogosphere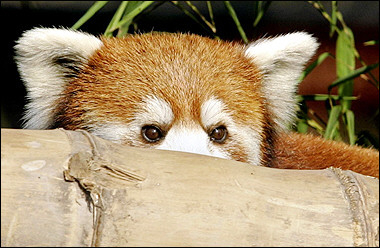 [Yes, this is what happens when you ask me to blogsit. I have a case of blogger block, okay? At least I didn't thow a party and trash the place.]

Posted by Janette Stripling at 04:40 PM | Comments (19) | TrackBack
July 15, 2005
Just a few things...
Despite the flurry of activity this morning on my blog, there will be light blogging ahead from me. I have asked a few wonderful people to help pick up the slack until I can get some computer issues resolved (note to self: throwing the computer never "fixes" it...).
Sigh.
Oh and one more thing, Flying Space Monkey is having his annual Denigrate the Overblog. Go there and nominate the blog you think receives too much attention, too many hits and is too high in the ecosystem for the quality they spew out. I have MANY to list, but Space Monkey only allows 5. Just don't list me!
I actually have a list I have been working on that is the opposite concept. The blogs who don't receive the attention or the hits or the ranking in the ecosystem that SHOULD receive them. Any suggestions? I'll post it later on...
Posted by Jody at 10:22 AM | Comments (11) | TrackBack
July 12, 2005
HEY...you know what would be fun??
Link to my blog and tell all your friends that I've moved!!! :)
Posted by Jody at 11:11 PM | Comments (7) | TrackBack
July 09, 2005
On May 3rd, I asked a question...today I answered it...yay for me. :)
Posted by Jody at 11:58 AM | Comments (6) | TrackBack
Pardon the dust...
Yes...I am moving with the assistance of a skilled team of blog movers. Sadie, who helped set me up on MuNu and Tammy who helped import all my stuff from Blogger. Please make sure to update your links and come back and visit often. Hopefully I can figure out the new digs...it's so fancy. Now what will happen if I press this button...
Update: NEVER...EVER...Press that button!! NEVER!
Sigh...I am so lost.
Posted by Jody at 11:12 AM | Comments (6) | TrackBack
July 08, 2005
*New* and *Improved* Comment Policy
You may comment freely and all comments are appreciated. No three paragraph
essays
required; one or two sentences are perfectly fine (heck, one word responses work too). And no need to solve all of our political or socio-economic issues within my comment section. Because afterall this is
just a blog.
Plus there are plenty of
other
places in the blogosphere that seem to want that (
um, okay
) ...
If I disagree, you will be the first to know it. And if I think it's too stupid to even illicit a response, I'll either delete it or ridicule it...depends on my mood.
Carry on. :)
Posted by Jody at 03:43 PM | Comments (10) | TrackBack
May 03, 2005
10,000
Since I began blogging in early January, I have learned so much. It has been a blast to have my opinions heard and critiqued by everyone. The blogosphere has made me feel so welcomed and my readers are sincerely the best. Thank you for all your comments. Thank you for not taking me too seriously but seriously enough to keep reading. If you're just passing by, I hope you stay a while. This is just my beginning...it took me 4 months to reach the 10,000 mark...wonder how long it will take me to get to 20,000? ;)
Posted by Jody at 11:22 PM | Comments (0) | TrackBack